Menu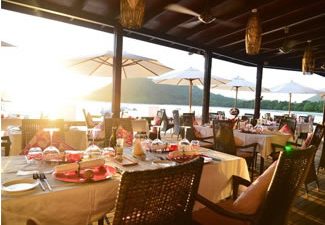 The restaurant caters a delectable variety of fresh catch of the day, our fish market display is right in the entrance that you will surely not miss!
Our A La Carte menu composed by the owner Mr Del Place, sharing his " Gout de Vivre " with all his clientele.
So if you are looking to taste and discover something new for the first time,
Del Place is the place to be! Make sure not to miss our " Tapas Kreol " and our "Red Snapper Signature Dish"!
Our menu consists of fresh local products which also includes Halal Meat & Vegetarian dishes.